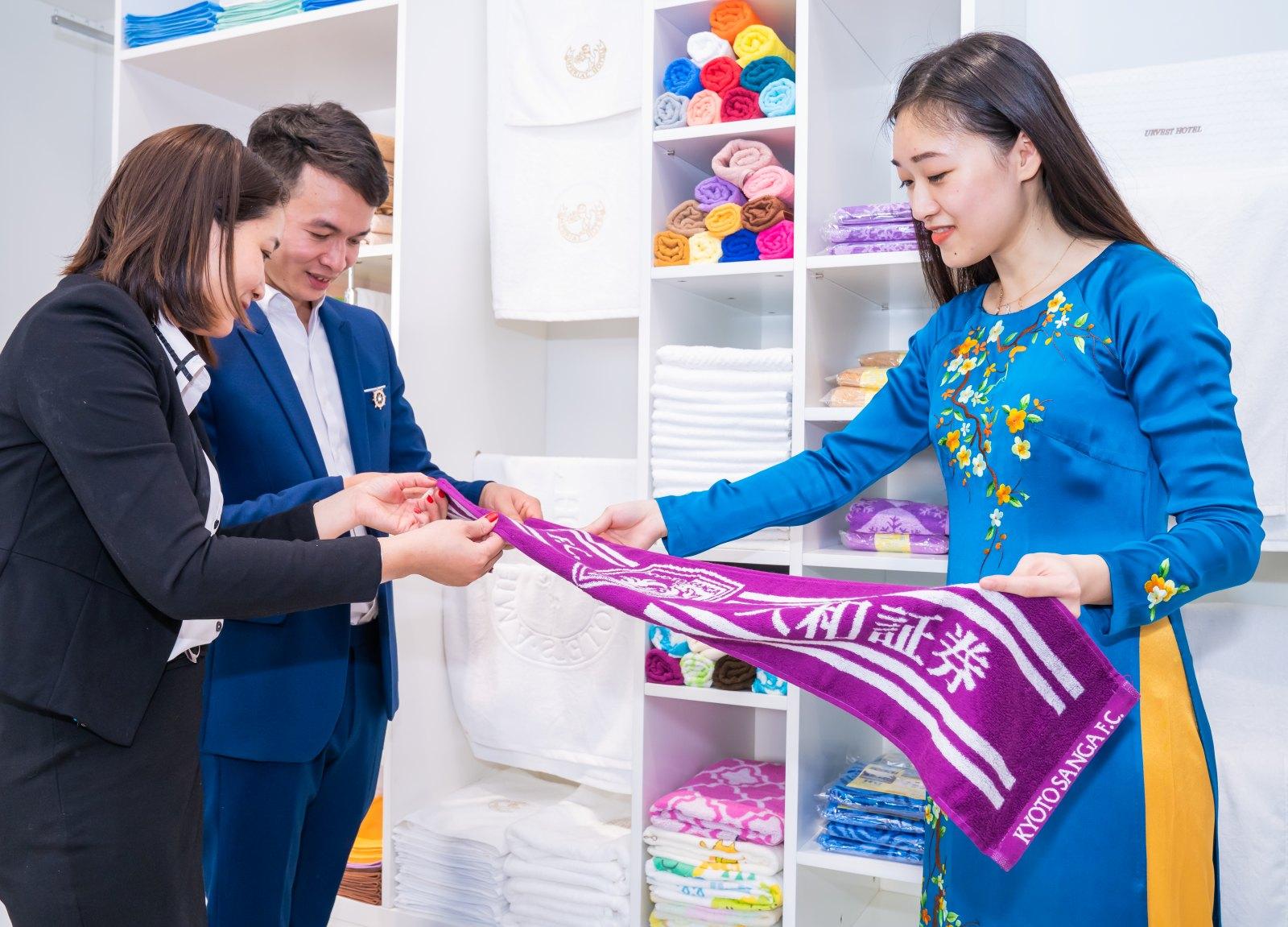 Hong Phu Gia was established in 2014 by experienced and passionate Vietnamese experts in the textile industry.
Our mission is to bring people comfort and joy in life. We provide a wide range of high-end bath towels, face towels and bath mats for international partners as well as local partners. Our products are currently used by many hotel brands, hospitals and spas in Japan, South Korea, Singapore and Malaysia and many other countries.
Our Founder and Chairwoman, Mrs. Ta Hong Anh had run business in the textile and apparel industry in Russia for many years before returning to Vietnam in 2014. She studied textile technique in Dimitrov, Russia from 1989 to 1991. She graduated from the Economics Faculty, Moscow State University of Geodesy and Cartography iin 1996. After finishing her further study, she founded XalamInvest Garment Company in Moscow in 2002 which produced diverse clothing lines to serve Russian consumers.
Photo: Chairwoman Ta Hong Anh (right) and Vice Chairman Tran Ngoc Hoan (left)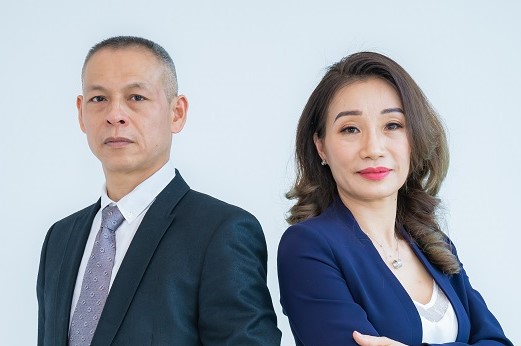 Our experienced management team and skillful workers strive to bring our customers superior quality products. We constantly innovate to meet the needs and requirements of our customers.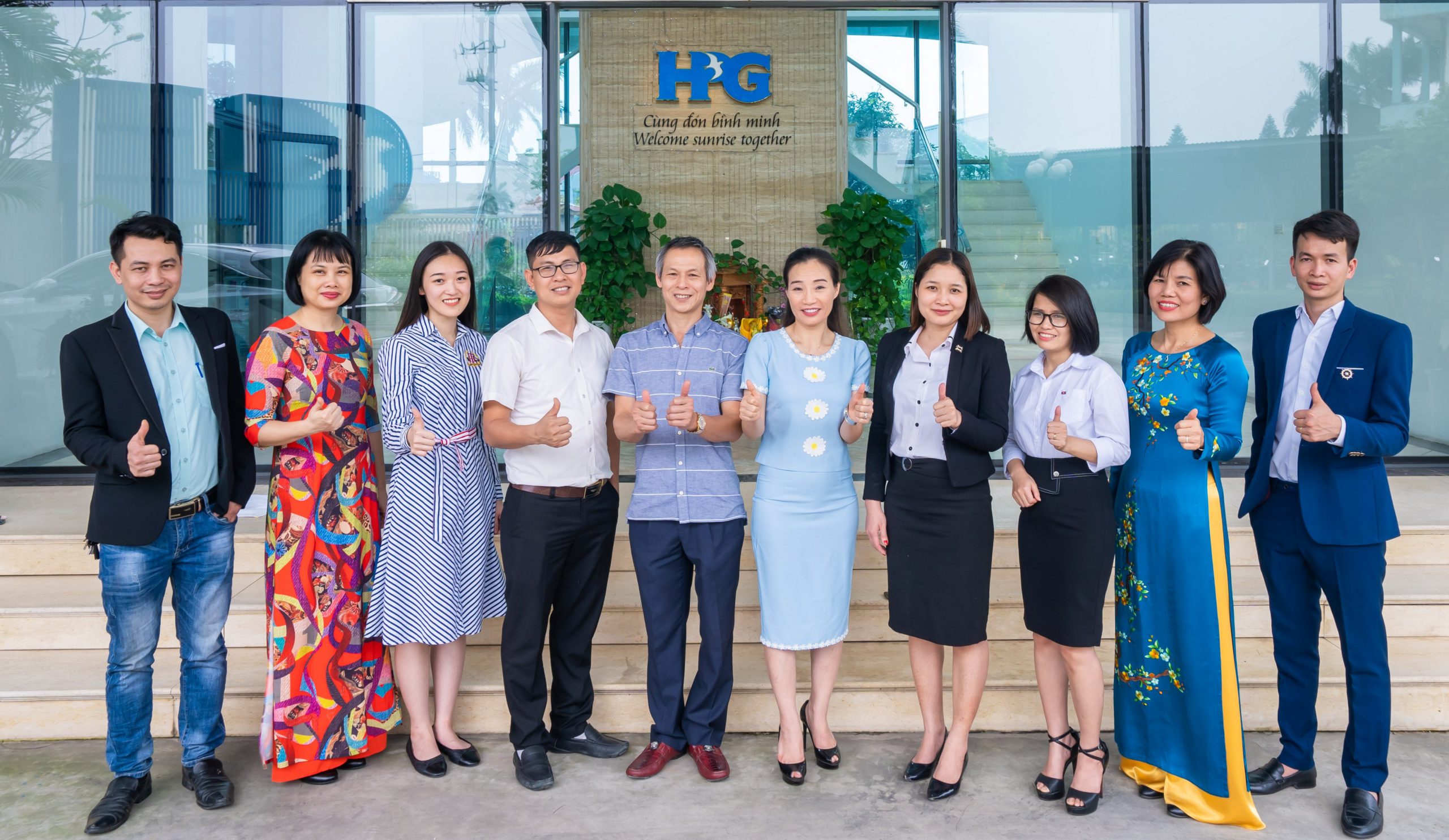 We envision a global textile industry that protects and
restores the environment and enhances lives.
Hong Phu Gia Textile Garment Limited Company
Lot M11, N4 street, Hoa Xa Industrial Park, Loc Hoa Ward, Nam Dinh City Nam Dinh Province, Vietnam
+84 (0) 24 32045318
+84 (0) 90 123 6686